Join students from throughout southern Missouri to experience hands-on exhibits including activities representing:
Architecture
Construction
Bricklaying
Heavy equipment operating
Lineman
Tile laying
Virtual reality simulation
Welding
All schools are welcome—public, private, and home—to join the Springfield event. We have schools drive three hours, so we offer a variety of arrival times to accommodate travel time.
Do you have seniors considering degrees in the construction or design industry in southwest Missouri? The local Build My Future Collaborative has up to $10,000 in scholarships available!
The Southwest Missouri Build My Future Board of Directors is now offering small grants of up to $500 for individuals entering the construction industry. The grants will help new hires (individuals employed in the construction industry 90 days or less) get the needed tools and safety equipment required on a job site. Items can include tools, work boots, safety equipment, toolboxes and more.
"Build My Future is a great event that allows students to explore careers and talk to the professionals who are in the industry every day. We learn the skills of working with wood, metals, plastics, and more, and then students come over here and see the careers that tie to those skills."
"This is a great event that truly embodies college and career readiness, which is equipping students to build their own futures. I'm so grateful that our students are able to participate each year."
"As a school counselor, Build My Future is incredibly vital for the education of not only my students, but also myself. I am able to make numerous partnerships with employers and institutions that I can then take back to my students. In many instances, my students have also made connections at Build My Future that have resulted in employment or enrollment in vocational training immediately after graduation. BMF is a MUST attend event!"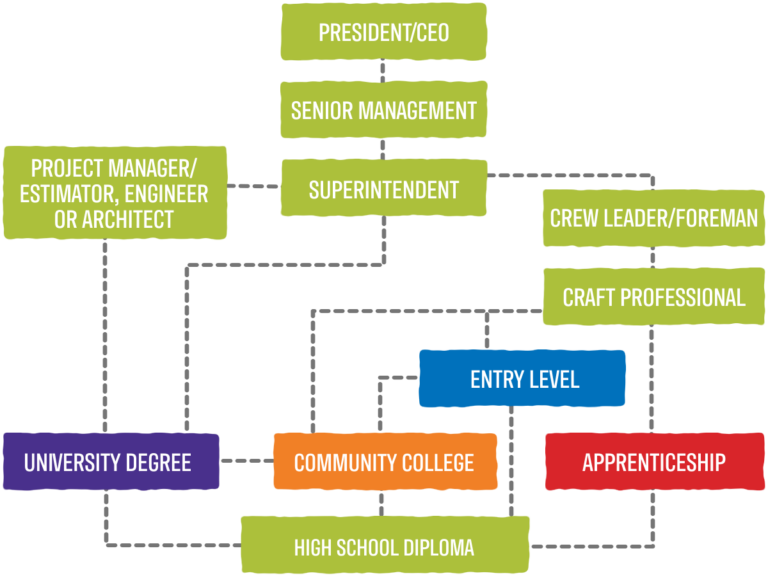 Before you attend, you might want to explore the many career pathways available in the construction and trades industry.  
All students will be given t-shirts and safety glasses to wear during the event, and all students/faculty will receive lunch. Check-in times are staggered to allow all students to participate in a brief safety talk led by safety professionals before entering the exhibit areas. Students must be freshman through seniors or the age equivalent. 
If you have students attending with dietary restrictions or who cannot be photographed, please coordinate with us in advance.
Due to safety, students MUST follow the following clothing guidelines to participate in the activities:
Wear the Build My Future t-shirt given to them when they arrive

Be wearing CLOSED TOE SHOES (no sandals, no crocs, no bedroom slippers)

Be wearing LONG PANTS

Use the safety glasses when instructed to do so

Use any additional Personal Protective Equipment (PPE) required by the activity

Safety is always our number one concern. Students not following these guidelines will be unable to participate in many of the activities.
Additional questions? Email school@buildmyfuture.net or call 417-862-1313.